Musician's Map exists to advise and support musicians.
It's a place for beginners to learn; for the ambitious to grow; and for professionals to share.
From aspiring musicians yet to pick up an instrument, to established musicians looking to find their way in the modern music industry, you will find help here.
Find your way with in-depth articles, eBooks, videos and podcasts with FREE practical advice based on decades of first-hand experience.
To get in touch about anything at all - email kane@musiciansmap.org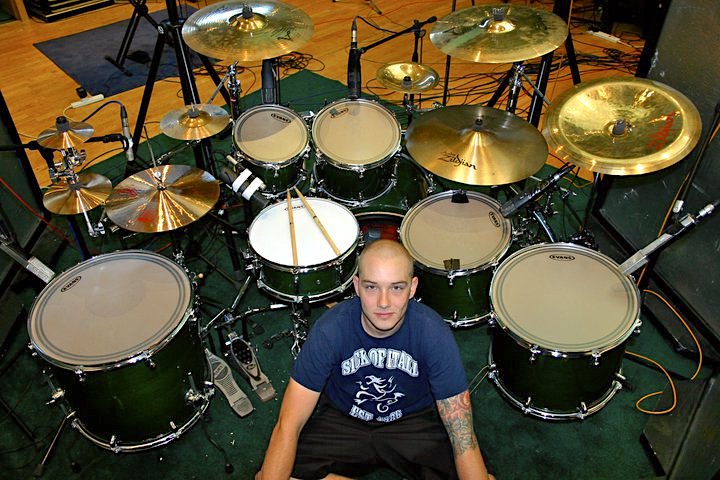 Kane Power is an audio engineer, podcaster and musician from New Zealand, with over 20 years experience in the music industry.
Kane played music from childhood; getting his first ukulele at age 2, and learning the classic Deep Purple song Smoke On The Water on guitar at age 5. At high-school Kane took lessons for guitar, bass guitar and drums, but it was the drum kit that received the most attention and dedication, becoming a full-time passion.
Throughout his teenage years Kane played drums in various hardcore, punk and metal bands, as well as working as a drummer in a rock covers band from the age of 17.
Throughout his 20's Kane toured New Zealand, Australia, the UK and Europe in bands across many genres as a drummer, producer and songwriter; while working as a session musician and studio engineer.
Kane received a first-class honours degree in music in 2007, during which he transformed his natural talent in music theory, songwriting and sound into a practical understanding of the technical aspects of music production.
Kane moved to London, UK, in 2009, where he spent seven years as an active touring musician, session musician and studio engineer; releasing and performing on several critically acclaimed albums.
During his time in London, Kane also worked as an audio archivist for major labels and major UK artists, gaining a deep understanding of the 'other side' of the music industry. Many popular releases and rereleases between 2010 and 2016 passed through Kane's ears.
As an audio archivist, Kane has worked for world renowned artists including: The Who, U2, Van Morrison, Queen, The Rolling Stones, The Clash, Elton John, The Sex Pistols, Oasis and many more.
In late 2016 Kane and his wife Ruth, returned to NZ with a goal to inform and encourage independent musicians trying to make their way in the modern music industry. His Musician's Map provides advice and development for musicians all over the world.
Kane spends most of his time running his podcast production company Precision Podcasting.
To learn more about Kane & Ruth, click here to view their other projects.